The MRC permanent collection comprises materials in a wide range of subject fields, with emphasis on titles with broad interdisciplinary interest and resources used in instruction on the UC Berkeley campus. The collection includes documentaries and feature films; dramatic performances; literary adaptations; speeches; lectures and events; and primary source recordings, such as historic TV commercials and newsreels.
The MRC is home to one of the strongest collections of works by independent film and video makers in the US. Skip to main content. Library Home page Menu. Search form Search.
Telusuri video lainnya
Search Type Keyword. Search Terms. You know what that means? So, so many stats. And you shall have it! Newsmageddon continues! Online content, the Moff saying stuff that may or may not be true and so…. Yes, a day long anticipated by the Three Who Rule Has finally arrived as they were privileged to tackle the all-time classic The Caves of Androzani as a commentary. While they had long feared such a task would devolve into silent slack jawed amazement, they did their damnedest to inform and entertain to the standard being played out on screen.
There's also morsels of news regarding cinema screenings and other such frippery, but c'mon! And……showing the premiere in cinemas worldwide!
Coltons Pocket Dragon : Book 1: Dragon Land.
Bruce Lansky.
Newfangled Fairy Tales, Book #2.
Holy cats! From the leak of Deep Breath or a somewhat unfinished version of it, anyway to action dolly news, Big Finish updates and more, the Three Who Rule were overwhelmed by an avalanche of information.
The Real "CINDERELLA" - A Fairy Tale Twist Ending PARODY #1 - video dailymotion
And all this without an official Doctor Who panel at Comic Con! Pure madness. It was a week of great tumult in the world of Doctor Who, with the leaking of the first five scripts for Series 8 taking the internet by storm and sending Whovians into spasms of joy, guilt, fear and loathing. Though the scripts have presumably spread far and wide, Who-dom has heeded the call of keepmespoilerfree and as of release of this episode, no major spoilage is happening in the more reputable corners of the internet.
It was an exciting week in the world of Doctor Who, with a new teaser, with news of the return of the Cybermen, the addition of the esteemed Frank Cottrell Boyce to the writers team plus another female director, Sheree Folkson, joining the production team , and a premiere screening taking place in Cardiff. Once all the new shiny is talked about, though, the Three Who Rule dip back in time to commentate over the third part of the Key to Time season, 's "The Stones of Blood"!
Ogri, sausage sandwiches, well tamed crows, location videotape, Megara - all sorts of things to enjoy! The Series 8 news is slowly building as we hurtle towards August 23rd, the just-announced debut date for Peter Capaldi aka P-Cap , the 12th 13th? Doctor in a feature-length adventure called "Deep Breath". But mixed with excitement is disappointment for some fans, as there will be no San Diego Comic Con panel this year But all this is mere preparation for the return of Fluid Links, where we answer your questions about Doctor Who, nonsense, and Doctor Who nonsense!
Which questions did we pick? Much fun was had as news of comics, schedules, and action dollies oh so many dollies was discussed with great gusto. Ever had questions about time-jumping lions? Fancy a Doctor Who historical? Even those that don't exist anymore for now?
Fairy Tale Twist Diamonds, Lives , Copaykacer F Palaiojulasa
Warren decided to go down a more textual path, and read the Target novelization of Marco Polo, while Steven and Chris braved the wild world of fan recons. How does Mr. Only one way to find out! But before that, our old friend Chip from Two-Minute Time Lord drops by to visit and talk about the news of the week, such as it is. The randomizer, it has been noted, can be a harsh mistress. Bear that in mind when you cast an ear to our commentary to "Frontios", the somewhat maligned but still intriguing apocalyptic Fifth Doctor tale of hunger, strife, fascism and….
Did they agree with the choices of thousands upon thousands of fans? Mere preamble, however, to Fluid Links, where we answer your questions, from the sublime to the silly, about Doctor Who and somewhat less Time Lord related activity.
The Beast Slayer Story in English - Bedtime Stories - English Fairy Tales
Doctor Who is coming back in August, and the internet has the brief, presumably-Capaldi-silhouette-filled trailer to prove it! Avast, ye dogs! By far the coolest news of the week, at least for production nerds such as ourselves, was the release by Restoration Team member Paul Vanezis of a behind the scenes video showing the process of cleaning up and transferring the recently discovered film print of Enemy of World.
Troughton on a beach! Sit back, warm up a mug of your favourite beverage, and enjoy as Cyril Shaps and some other people battle the second-deadliest foe in the Whoniverse! In one of the slowest news weeks in recorded history, the urge for a good strong session of Fluid Links flowed through the Three Who Rule, who did their darndest to answer the questions of you, the listener, in as snappy and entertaining a manner as possible.
Fairlith discuss not only burlesque but feminism, nerd culture, and the influence of cosplay on burlesque and vice versa. The Three Who Rule did eventually bring the latest Doctor Who news to the table, along with an interview with writer, script editor and classic series producer Derrick Sherwin, but mostly due to Warren, as usual there were many digressions, including unrestrained bile for new Terminator films, studious avoidance of discussion of a certain naughty parody film, and the aforementioned Sturm Und Drang about a certain movie with laser swords coming Xmas Next week, the return of Fluid Links!
Submit your ideas on Twitter using hashtag FluidLinks and we may just draw it for discussion! An exciting time for Doctor Who and other genre fans in southern Alberta as they descended upon the Calgary Comic and Entertainment Expo in their thousands upon thousands to witness, among other events, the Matt Smith and Karen Gillan panel! Our own Steven files his report from the con, including audio from the panel itself! Later, Mark Ayres drops by to talk about the massive disc box set containing music from 50 years of Doctor Who available for pre-order now!
A jam packed episode celebrating a jam packed week in Doctor Who! What derails the Three Who Rule from the week's news and a gripping Miniscope about classic series director Rodney Bennett? Why, it's the firsttargetnovel Twitter discussion from Full Circle scribe and all-around gentleman Andrew Smith!
Your hosts thoroughly enjoyed drenching themselves in novelised nostalgia, and loon forward to further trips to the fannish past. Eventually, the fellas settle down and talk about the work of Mr. But what of the future?
What wondrous commentaries and other aural delights are in store for you, dear listener? Troughton the younger! An incontinent skull! Watch a prince in short pants fight a revolution, superstition and a questionable monster suit in this Third Doctor The focus this time is on Michael Hayes, the accomplished director who at first blush wanted nothing to do with Doctor Who but learned to love the show after directing "The Androids of Tara", "The Armageddon Factor" and the rightly beloved "City of Death".
UC Berkeley Library
Turn on your audio-visualizer and find out! But before that, news of Mark Gatiss writing more episodes of Doctor Who, and can it really be nine years since Doctor Who returned to our screens? Only a mere month after the celebrations of Gallifrey One , the 26th iteration of the best convention in the world…sold out in 75 minutes this Friday. The Three Who Rule, poised over their keyboards intently, managed to secure their registration and will be in Los Angles in February , and hope to see many of you there! Good thing too, because the news is pretty thin on the ground this week.
The Three Who Rule are travelling back in time this week to the wild, wooly days of , when a certain program about a madman in a box first re-graced our screens after a long, long hiatus. The classic commentary returns to Radio Free Skaro, in the form of a brief but enticing little number known as "The Sontaran Experiment"!
New Fangled Fairy Tales Book #2: Classic Stories With a Funny Twist (Newfangled Fairy Tales)
New Fangled Fairy Tales Book #2: Classic Stories With a Funny Twist (Newfangled Fairy Tales)
New Fangled Fairy Tales Book #2: Classic Stories With a Funny Twist (Newfangled Fairy Tales)
New Fangled Fairy Tales Book #2: Classic Stories With a Funny Twist (Newfangled Fairy Tales)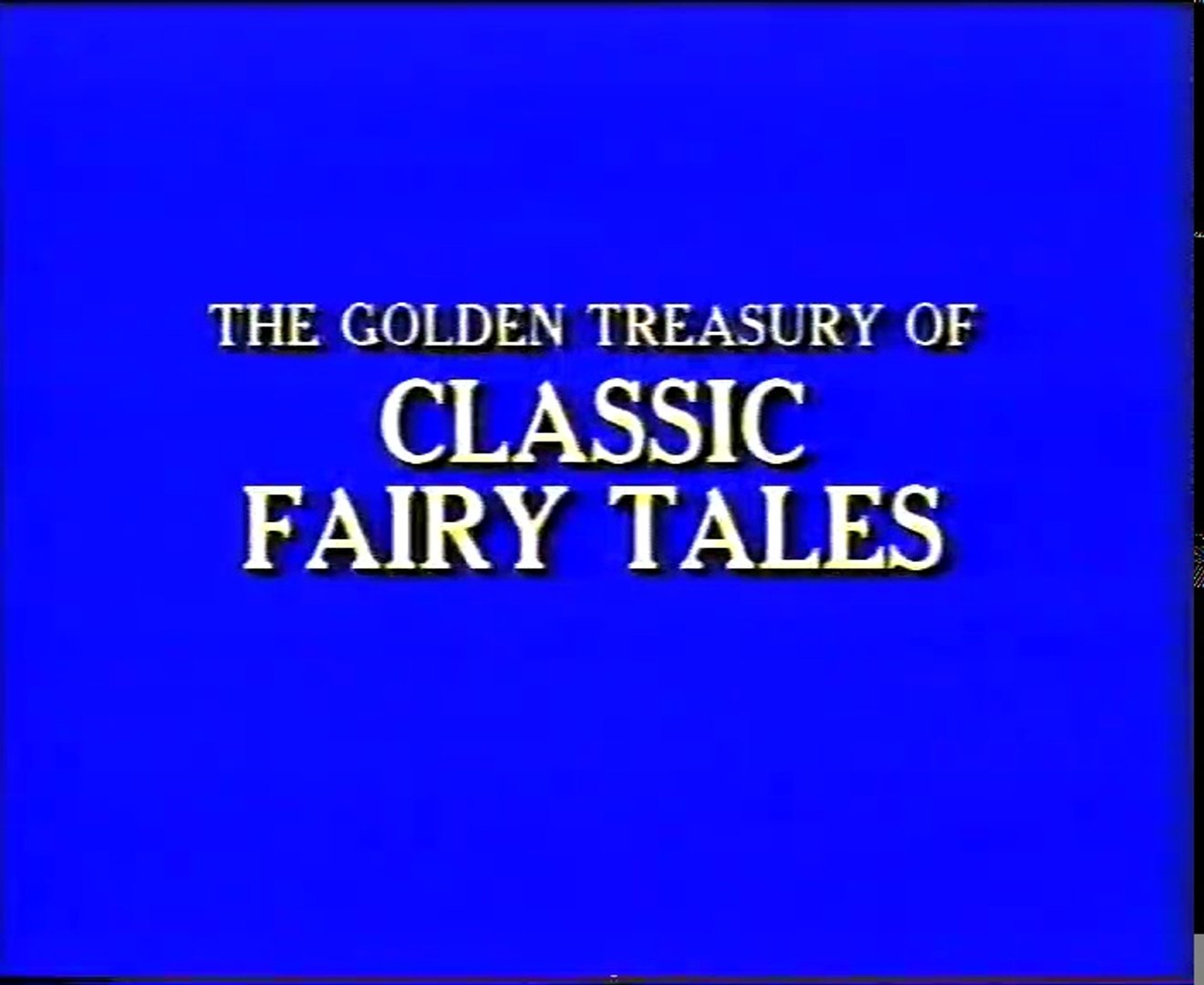 New Fangled Fairy Tales Book #2: Classic Stories With a Funny Twist (Newfangled Fairy Tales)
New Fangled Fairy Tales Book #2: Classic Stories With a Funny Twist (Newfangled Fairy Tales)
---
Related New Fangled Fairy Tales Book #2: Classic Stories With a Funny Twist (Newfangled Fairy Tales)
---
---
Copyright 2019 - All Right Reserved
---